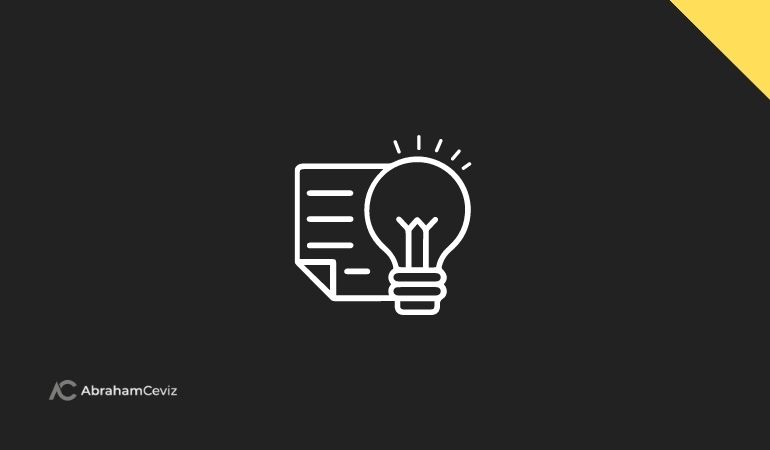 1- Understanding what your target audience needs will be the key to success in content marketing in 2023.
Google's "Helpful Content Update" shows the importance of understanding the needs, challenges, and pain points of your target audience.
Initiating and enhancing top-ranked content only works if it truly provides value to the audience.
Delve deep into social media conversations and have genuine interactions with your audience.
Mainly, we aim to make the content as valuable as possible for our readers.
As Google increasingly focuses on content quality, this will become more and more important. Google's helpful content update which arrived in 2022 is clear evidence of this.
As the name suggests, this update prioritises content that makes visitors feel like they have had a satisfying experience. In this context, quality content is something that meets a person's needs. Users also demand content-rich information on social media and other media channels. That being said, it isn't always very easy to know what is required to make a piece of content "as valuable as possible".
Most SEO specialists who work with content marketing usually find out what they should write, by looking at the top-ranked pages for a given keyword for inspiration.
This approach actually works quite well in most cases. But it assumes that someone else has already figured out the best possible approach to this subject.
Usually, you can do it better.
If you're really committed to writing a content-rich text, try to go analyse your target audience deeper, such as;
Their challenges.
Their pain points.
Their goals.
You can gain a lot of insight by looking at how people talk about a subject online. Check the discussions happening on Reddit, Twitter, TikTok, Facebook groups, and in your industry's communities. Look at the topics being covered by the speakers at your industry conferences.
2-Improvement of content quality will be your number one priority
Regardless of the size of your business, anyone can create useful and valuable content that delivers results.

Focus on people and their needs when creating high-quality content.

Include your brand story when writing content in 2023.
It doesn't matter if you're leading a Fortune 500 company or running a small family business, you can create content that offers real value to your audience. Do it right and you'll see more traffic, clicks, and conversions.
When someone lands on your website or blog, they have a purpose and likely questions they're curious about. They need something useful, practical, and original – and they hope you can answer what they're wondering about.
Your content should therefore meet the needs of your audience. It should answer as well as possible so that it builds trust among visitors and a great user experience. Part of a great user experience is authenticity. For that reason, your content should be based on your real-life experiences. This will help ensure that the content is unique and practical. To achieve this, it's best if you focus on topics you feel confident with.
It's also fine to offer original research and use professionals as a source for your readers.
Link the content to your brand
The content you create should also be strongly linked to your brand. This ensures that it leaves a lasting impression.
Consider how each piece of content aligns with the brand's voice and story.
For example:
• Does the content convey the right values and messages?
• Is the tone consistent throughout each piece of content?
• Does the content address challenges and questions that are relevant to your audience?
Google's useful content update, also mentioned in the previous trend, has some important guidelines for marketers:
Does your content share first-class expertise and knowledge?

Is your website focused on a clear topic, or does it have a defined purpose?

Will your content inform the readers?

Will readers be satisfied with the whole experience?
To sum up, 2023 is the year focusing on the audience and their positive experiences.
You should create content for the real person behind the screen and do your best to understand who they are and what they are looking for.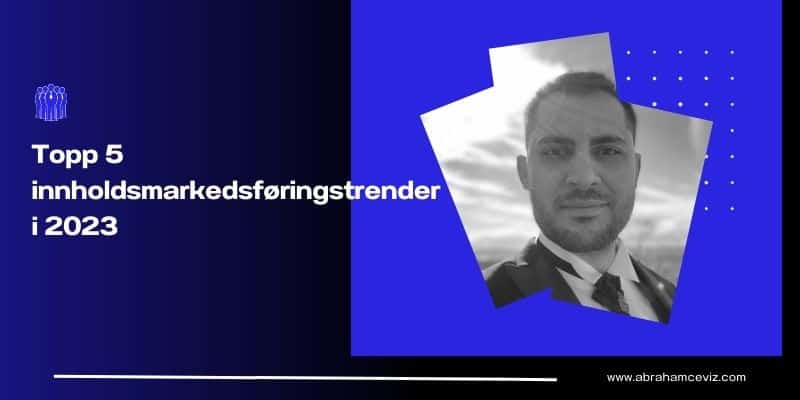 3- Proving return on investment will be a primary goal
With budgets under greater scrutiny, marketers must focus on what truly matters – return on investment (ROI).
Organic search traffic will be the primary goal for marketers in 2023.

Marketers will undergo SEO-driven planning and creative storytelling in their content.
In times of economic uncertainty, brands will cut inefficient ad spend, stop playing with TikTok, and focus on being smarter with their marketing budgets.
My bet is that 2023 will be a year where we return to fundamental content marketing.
Let's see why.
Paid ads and social media account for less than 10% of B2B website traffic, leads, or sales. Even for e-commerce, the figure is less than 20%.*
So, what is the largest and most effective source of marketing returns for brands?
In all industries, from technology to manufacturing and from non-commercial to pharmaceutical, the answer is: organic search and referral traffic.
And it's all generated by content marketing!
So what is fundamental content marketing? We're talking about:
SEO-driven planning

Creative storytelling

Consistent content
When we return to the basics, measuring return on investment will also become a hot topic again. (You can learn more about content marketing returns in the next section.)
Content marketers will determine which results the sales and brand departments need most – and then the content marketing strategy can be directly linked to business goals.
*Numbers from Marketing Insider Group research.
4-Businesses will look for reliability over novelty
Social media algorithms will continue to change, and when brand accounts get rewarded or penalized as a result, marketers will look for stability.
A company's own websites will be the preferred channel for distributing content, given this uncertainty around social media.

AI tools like ChatGPT will help brands scale production, but will also generate masses of low-quality content. Brands need original, researched original content from humans to stand out.
Social media platforms will continue to develop features that make it difficult for people to disconnect from the platform and consume content. When algorithms change, they become less predictable and less reliable for generating leads and customers.
Content published on a platform that the business owns (their website) will therefore become more and more prioritized in 2023: They will continue to generate leads and sales and grow over time as more content and traffic are added.
With the launch of ChatGPT, AI-assisted content production will become a major player in 2023. It will give website owners the opportunity to have content developed faster and easier to drive traffic.
But there is a downside. But there is a downside. There will be mass production of non-original, fluffy and incorrect content. Human researched, high-quality, unique content will stand out more than ever in 2023.
5-Ranking will be less important, but your click-through rates will count
Search result pages are evolving, and being number one no longer means success.
Brands will focus on qualified, high conversion traffic over almost all other considerations.

There are many ways to become visible, without ranking in the search results – and creating memorable, inventive content should never be underestimated.
In 2023, the biggest trend will have nothing to do with how your content ranks. The biggest trend is all about click-through rates.
Your rankings may rise, but your traffic continues to fall. There are several reasons for this, and they all have to do with new features in the search results:
Visitor needs are met without them having to click on anything; they can see related questions, featured snippets, or knowledge panels

Visitor needs are met by a non-web format; for example, they can see a video, an image, or a map

There is so much visual noise in the search results that the traditional organic rankings get lost in the mix
SEO agencies will de-prioritize ranking reports and content marketers will begin tracking click-through rates. In addition, brands must focus on qualified, high conversion traffic.
How?
You can be visible on other high-performing websites through guest blogging and digital PR

Videos can create attention without driving traffic at all; optimize them to rank in Google for keywords that show videos in the result pages

Amazon, LinkedIn, Reddit, Quora, and a dozen other major tech networks also give you a lot of visibility
Finally, stay in mind by creating memorable content, keep in touch with your audience by building email lists and build community through events.